Tags
adult, allromanceebooks, alterotica, ARE, contemporary erotic romance, Dalia Craig, e-book, Erotic Romance, erotica, F/F, femme erotica, fictionwise, freya johansen, glbt, kindle, laura fenwick, Lesbian erotic romance, Lesbian erotica, lesbian romance, loveyoudivine, lyd, Sapphic, unattainable desire, weathering the storm
I'm blown away by this review.
Athena, of Dark Divas Reviews, gave 5 Delightful Divas to Weathering the Storm!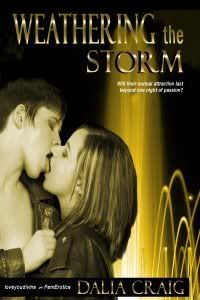 I loved Weathering the Storm by Dalia Craig! It has everything you could possibly want in a lesbian story: a wounded strong hot butch and a drop-dead gorgeous and surprisingly sensitive femme coming together. Besides the incredible hot and sizzling sex, emotions fly high in this short story, leaving you so transfixed you are sorry to see it end.  
Read full review here. http://www.darkdivasreviews.com/?p=2196